"A sincere artist is not one who makes a faithful attempt
to put on to canvas what is in front of him, but one who tries to create something
which is, in itself, a living thing."
–Sir William Dobell
The goal of Stillwater Artisanal is just that, living art. Although packaged within a medium often overlooked for its artistic merits, the aim of Stillwater Artisanal is to offer something new and intriguing; to present more than just a finely crafted beverage, but rather an occasion that evokes an emotion and inspires contemplation.
For Brian Strumke, the gypsy-brewer mastermind behind Stillwater, art is not a sum of actions but rather an approach to life. In his own words, "we draw our inspiration from the world around us, whether that be a season, location, or even humanity itself. Our intent is to encapsulate this muse exhibiting an artistic rendition to the best of our abilities."
Armed with passion and without a true home, Stillwater Artisanal travels the world to collaborate with other like-minded artisans, blending innovation with timehonored tradition to bring forth ales of unique character and deep complexity. The goal is to offer the world a product that is suitable for both a grand celebration or an afternoon picnic, for the moment is yours to unfold and we hope that the opening of a Stillwater Artisanal Ale enhances that experience.
Named one of the top 5 new brewers in the world by Ratebeer when they launched in 2009, Stillwater Artisanal has been firmly planted amongst the top 100 rated brewers in the world ever since.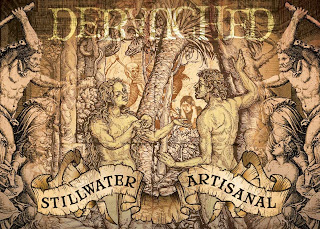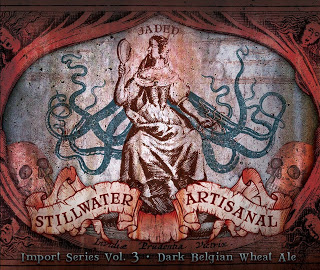 Beers:
Stateside Saison
Style: American Farmhouse Ale
ABV: 6.8%
Cellar Door
Style: Saison with White Sage
ABV: 6.6%
Existent
Style: Black Saison
ABV: 7.5%
As Follows
Style: Belgian Strong Ale
ABV: 9%
Why Can't IBU
Style: Saison-IPA Hybrid
ABV: 6%
Folklore
Style: Foreign Stout
ABV: 8.4%
Debutante
Style: Biere de Garde
ABV: 6.4%
At A Glance:
Brewer:
Brian Strumke
Location:
Gypsy
Baltimore, MD
Website:
Find Stillwater Artisanal Ales on: